Woodlawn Middle School Network
Woodlawn Middle School
3033 Saint Lukes Lane
Baltimore, MD 21207
Lead Volunteers: Sherilyn Taylor and Vanessa Ray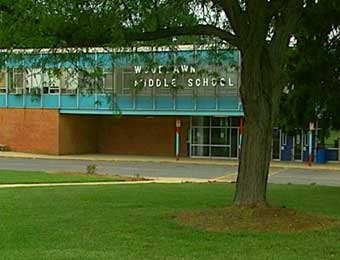 Woodlawn Middle School joined the Network in March, 2022, as the Network's 15th school partner.
The school is designated as a Title I school and serves grades 6-8, with a student population of 622.  Of that student enrollment, 98% are minorities and 78% are economically disadvantaged.  Approximately 535 students, or 86% of the population, qualify for free meals.  A total of 341 students depend on SNAP benefits.
Lead Volunteers Sherilyn Taylor and Vanessa Ray will work with school staff to set up and stock the school's Room of Support.