1 in 2 Baltimore County Public School students live in poverty.
They lack the basics that kids need to focus, learn, and thrive — and struggle to make the most of school.
You can set local students up for success.
Partner with the Student Support Network to bring them supplies, carefree school days, and the confidence to be their best.
We moved into our new, larger storage facility in early November and have welcomed 5 new partner schools just since the end of August!  We used the move as an opportunity to inventory our items in storage and found that our supply of toiletries and personal care items is very low.  We would greatly appreciate donations of those items so we can continue to supply our Rooms of Support.  For a list of needed items, click the button below.
We have moved out of our storage space at Goucher College to a larger space in Timonium. Thanks to a partnership with Sheppard Pratt, we will use this space rent-free! We are grateful for this collaboration which also includes a Network program in two schools where Sheppard Pratt assists students previously enrolled in BCPS, with the ultimate goal of them returning to the public school system.
The Student Support Network provides food, basic necessities, and advocacy to support the well-being of Baltimore County Public School students in need.

Rooms of Support
We meet students where they are. Twenty school-based Rooms of Support areas stocked with food, school supplies, clothing, and personal care products — all free to children who need them.
Advocacy
Aiming to create systemic change, we speak up for the needs of students living in poverty, whose voices tend to be heard the least. We advocate for change through policy, budget, and awareness.

Meeting Emergency Needs
Devastating emergencies — a fire, a global pandemic, death of a parent – happen,and we spring into action to help prevent further harm to children.
Read The Latest News From Our Blog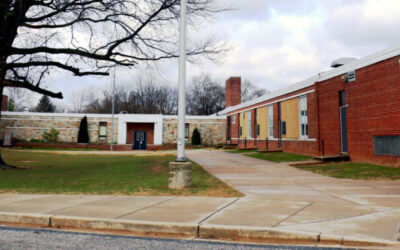 Mars Estates Elementary in Essex, MD recently became classified as a Community School, meaning that over 80% of its students' families fall below the federal...
Helping Students In Need
We are so grateful to all of our supporters for enabling us to help students who are living in poverty in Baltimore County. We use PayPal to process online donations. When you check out, you can use a PayPal account if you have one. If you don't have a PayPal account, PayPal accepts credit cards.
Be the first to know!
Subscribe to our e-newsletter to receive updates on the Student Support Network, volunteer opportunities, and more!