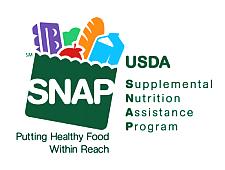 Donna Ginther, Roy A. Roberts Distinguished Professor of Economics at the University of Kansas. co-authored a new study, titled "Association Between State Supplemental Nutrition Assistance Program Policies, Child Protective Services Involvement, and Foster Care in the US, 2004-2016," and "found that states with more generous SNAP policies had fewer children involved in child protective services (CPS) and sent to foster care". The study, co-written with colleagues from The Ohio State University and the University of Maryland, appears in the journal JAMA Network Open.
It is because of the Network's understanding of this connection between food insecurity and the risk to children's physical and mental well-being that our advocacy committee worked so hard to advocate for increased funding to support the Summer SNAP for Children program.  As a result of this advocacy and our strong partnerships with leadership at the state and county, 30,205 children in Baltimore County will receive this additional food assistance!
To read the University of Kansas article summarizing the results of the study, click here.
To read the JAMA Network Open article, click here.