When I sent that fateful message out on NextDoor in early December of 2015, asking for volunteers to help five families in need at Loch Raven High School, I had absolutely no idea what would happen.
When my mailbox exploded for the next few days and donations came pouring in, it was clear that major assistance from school staff at Loch Raven would be needed right away.  Enter Caryn Putchat, the amazing School Social Worker there.
It was probably a good thing that Caryn really didn't know at first what would be asked of her, in the holiday season, with two young children at home and a very demanding job already.  But she absolutely threw herself into finding families in need as fast as volunteers offered to donate and purchase presents.  She spent many hours, into the night, figuring out when she could interview parents and caregivers and ask what gifts families would like (the top request was then and still is food and household supplies), but also asked for some choices for the children.  She reached out to 25 families, interviewed them all and sent me pages of requests, which we then matched with donors.  There were no forms, no established processes – we were truly "re-inventing the wheel" at that point.  When everything was finally wrapped and delivered to the school for these families, Caryn organized all of the deliveries through school staff. Absolutely amazing.
As the Loch Raven Haven developed, Caryn has taught us a lot about how we could respect student privacy and she has gently encouraged dozens of students to use the Haven, and they usually take her up on it, eventually!  She regularly still sends us notes of gratitude written by students and parents, with their names hidden so we can anonymously share their messages with donors and volunteers.  Caryn spoke at our first fundraiser and even though it was not something she really wanted to do, she was a great sport about it.
Thank you, Caryn, for all of your past and present work, helping to make the Network programs at Loch Raven High School such a great success!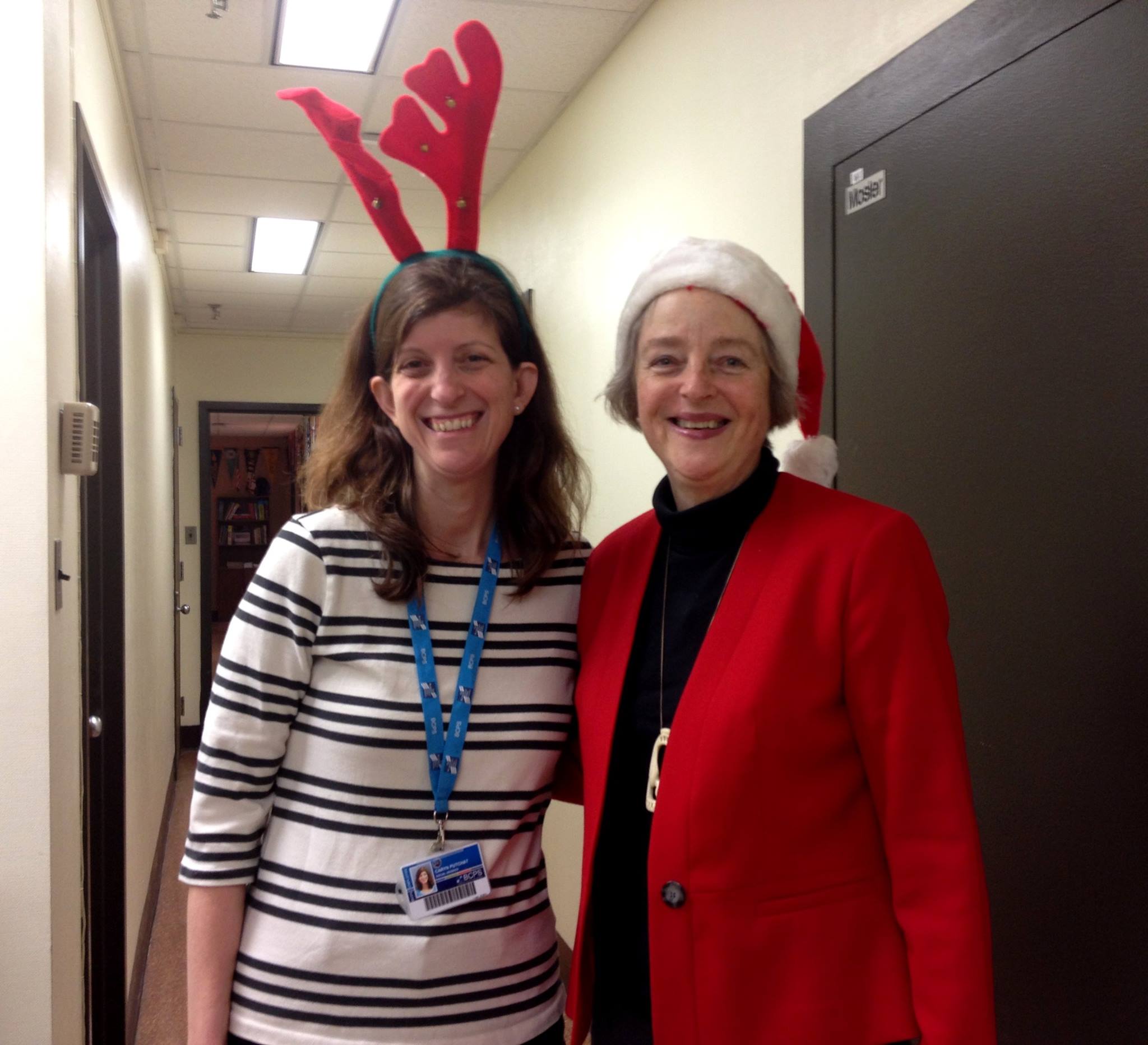 Caryn Putchat and Laurie Taylor-Mitchell, Christmas 2015