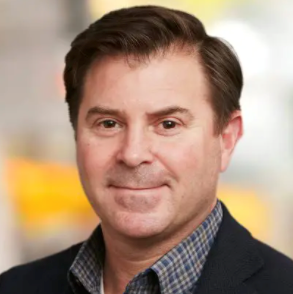 Welcome to the Network Board of Directors, Michael Patz!  Michael, Principal at KLNB Commercial Real Estate, lent us his business expertise even before joining the board by creating this
heat map
of our Network schools and the concentrations of poverty in the County.
Read more about Michael here:
Book you are currently reading: "The Heart of Business". The author, Hubert Joly, is the former CEO of Best Buy and is credited for their turnaround from the early 2010s.  Joly is a Frenchman and has a traditional business education. The reason that I am enjoying this book is because Joly dismisses his traditional training and embraces people as 'The Heart of (any) Business' or any organization. His philosophy – once profits are replaced by people and purpose, the rest follows naturally.
Best school-related memory: My 1st and 2nd grade teachers had a profound influence on me as a young child. They provided confidence in me in many aspects of my life (education, sports, friendships) that I feel have lasted forever. I am grateful to them both – Mr. Fry and Ms. Chew (ended up marrying each other, by the way!)
Favorite Sports Team: The Washington Capitals. Hockey is a very fast paced sport which requires boundless energy like no other. My son and I have bonded over this for years.
Why did you want to join the SSN board?  I got involved with SSN through my Company, as we had a fundraiser on SSN's behalf. As soon as I learned more about the organization and the fact that I could help children/families that are in need who are in the same County as me; I became hooked.
To learn more about Michael, click
here
.