Dundalk High School Network
Dundalk High School
1901 Delvale Avenue
Baltimore, MD 21222
Lead Volunteers: Sara Satterfield and Stacey Kelly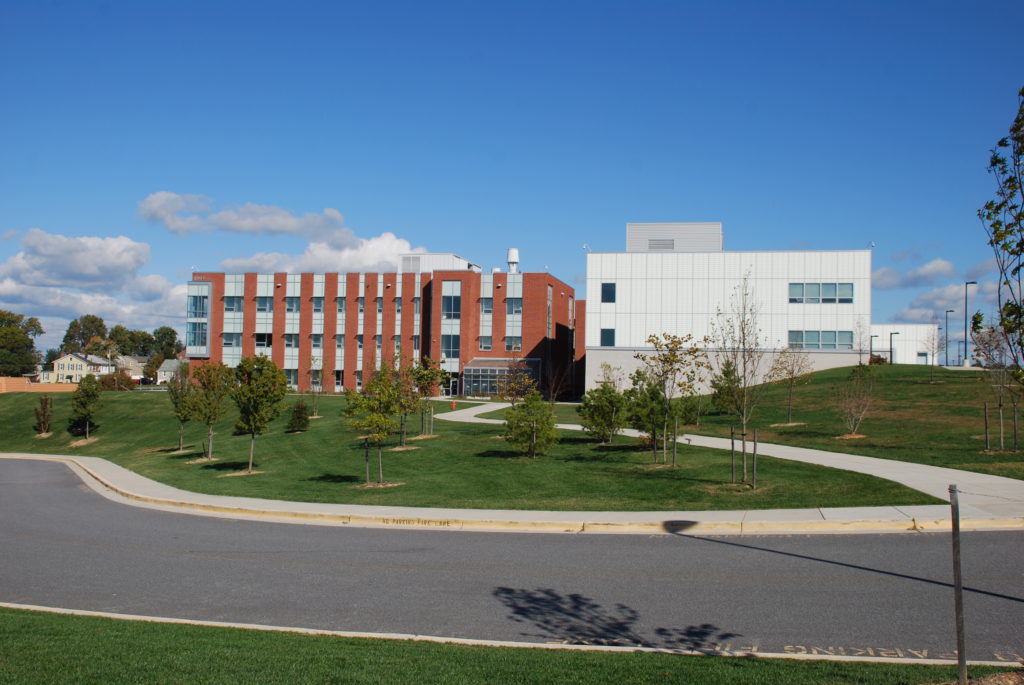 Dundalk High School joined the Student Support Network in September, 2022.
Dundalk High has students in grades 9-12. It is a Title I School.  Title I is a federal program that provides financial assistance to local school systems and schools with high percentages of children living in poverty to support the academic achievement of disadvantaged students. 
Dundalk High School is a state of the art school; replacing the 50 year old school, this is the third incarnation of Dundalk High. It boasts a modern gymnasium, stadium, theater, library, television studio, and cutting edge classrooms.  It also shares the building/campus with Sollers Point Technical High School.

The lead volunteers of the Dundalk High School Network are Sara Satterfield and Stacey Kelly, who work with school staff to fulfill student needs and stock and organize the Room of Support for students.
Dundalk High School (Joined 2022)
Enrollment: 2,193 students
(2022-2023 school year)
1,977 students qualify for Free Meals, 90.2% of all students
708 students depend on SNAP benefits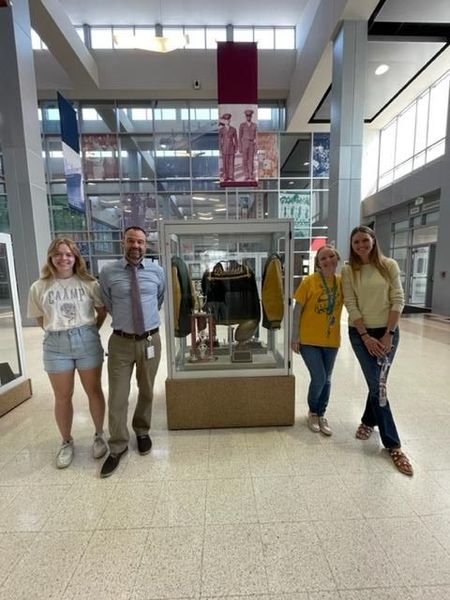 Pictured, L to R: daughter-father duo, Lead Volunteer Sara and Principal Paul Satterfield and school counselors, Emily and Gabrielle.  Lead Volunteer Stacey (not pictured)