Carney Elementary School Network
Carney Elementary School
3131 East Joppa Road
Parkville, MD 21234
Lead Volunteers: Crisi Suarez and Adrienne Sewell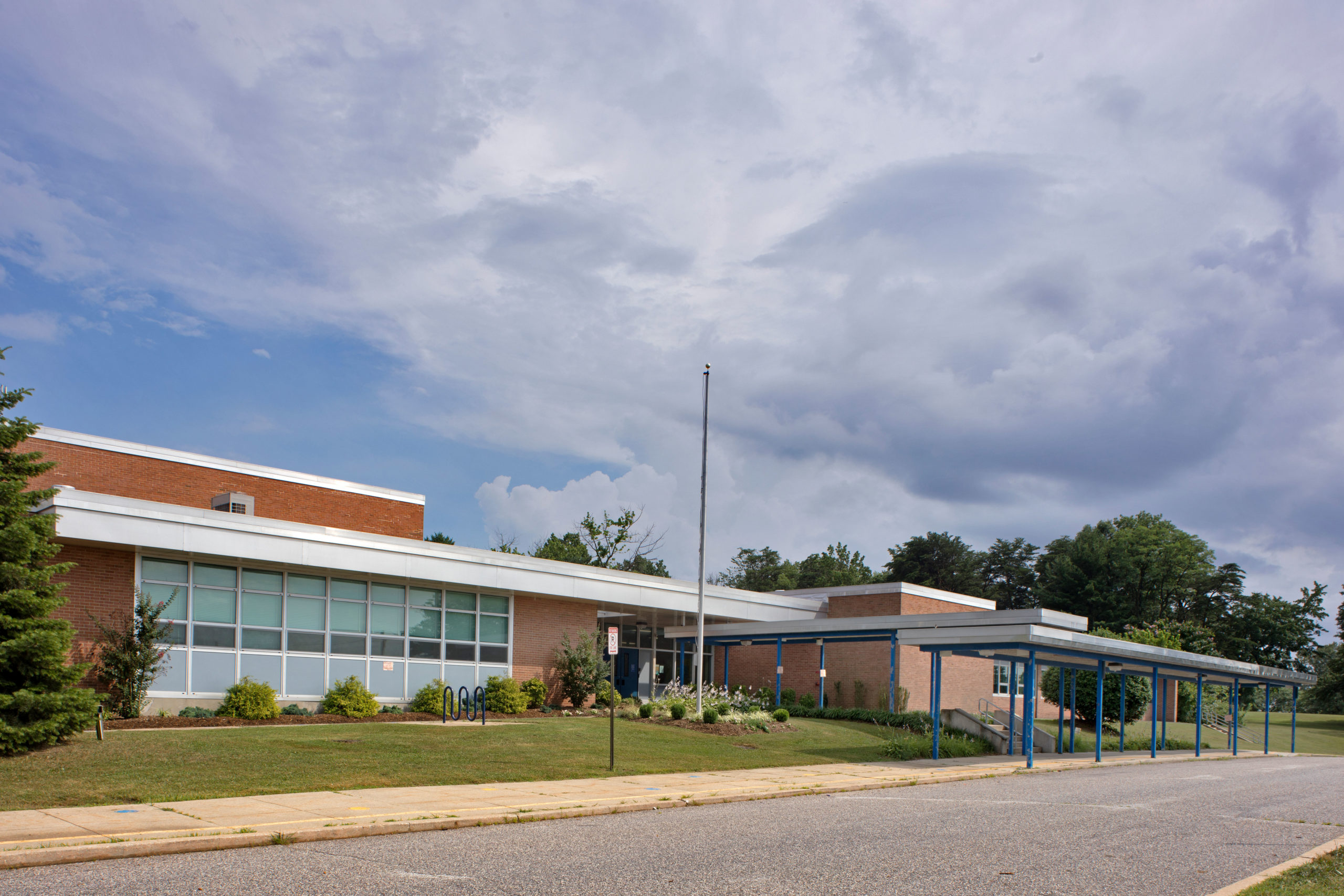 Carney Elementary School joined the Student Support Network in September, 2022.
Carney Elementary has students in grades PreK-5. It is a Title I School.  Title I is a federal program that provides financial assistance to local school systems and schools with high percentages of children living in poverty to support the academic achievement of disadvantaged students.  
The lead volunteers of the Carney Elementary School Network are Crisi (who was inspired by her sister, a Lead Volunteer at another Network School, to start the Carney program) and Adrienne, who work with school staff to fulfill student needs and stock and organize the Room of Support for students. 
Carney Elementary School (Joined 2022)
Enrollment: 522 students
(2022-2023 school year)
507 students qualify for Free Meals, 97.1% of all students
215 students depend on SNAP benefits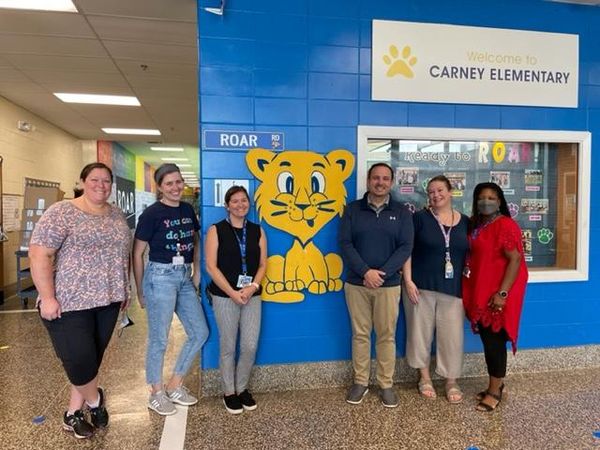 Pictured L to R: Crisi, Guidance Counselors Katie and Caitlin, Principal Price, Adrienne, and Asst. Principal Bonds