Do you know any of those people who see a need and immediately take action? You know the ones…they're always dropping off some clothes their kids have outgrown to a neighbor with younger children, they're the first to sign up to bring a meal to a friend who is grieving, and they never say "no" when the cashier asks them to round up their total for the charity the grocery store is supporting. They are helpers through and through.
Stephanie Goldstein is one of these people! Stephanie is a social worker whose professional activities support the well-being of the geriatric community, but outside of work she looks for ways to help people of all ages. As her own children began to approach and settle into the notoriously challenging middle school years, she pledged to be present and available for them and their classmates, and was open to whatever tasks or responsibilities might allow her to help them.
Stephanie and her children had volunteered once or twice at Student Support Network drives and were familiar, but not yet invested, with the organization. When her daughter Leah was in 8th grade at Loch Raven Technical Academy, Stephanie asked Laurie Taylor-Mitchell about the process of initiating support at the school and for a recommendation on whom to connect with there to discuss the needs. Laurie introduced Stephanie to LRTA School Social Worker Genna Kranitz, and the two would go on to become a dynamic duo in support of the school's students and families.
As they became acquainted, Genna shared with Stephanie the difficult realities some of the students face – things like coming to school hungry, not having the supplies at home needed to complete homework, and facing eviction and its related transitions because parents couldn't afford rent. When Stephanie gained a greater understanding of the extent of poverty at LRTA, she immediately suggested establishing a permanent partnership with the Student Support Network. By the time her daughter graduated 8th grade and her son Ben was starting 6th grade, LRTA had formally created the Room of Support and became the third school to join the Student Support Network.
Through the partnership, many food drives, grocery deliveries, backpack distributions, and countless offerings of customized help have since occurred. Serving as a Lead Volunteer alongside former Network Executive Director Jessica Wodarczyk, one of Stephanie's brightest moments so far was seeing a student receive his first pair of glasses, thanks to her team's collaborative efforts. "I have glasses," notes Goldstein, "and I can't imagine what an obstacle it would be not to be able to see clearly in school. A whole new world was opened up for this student."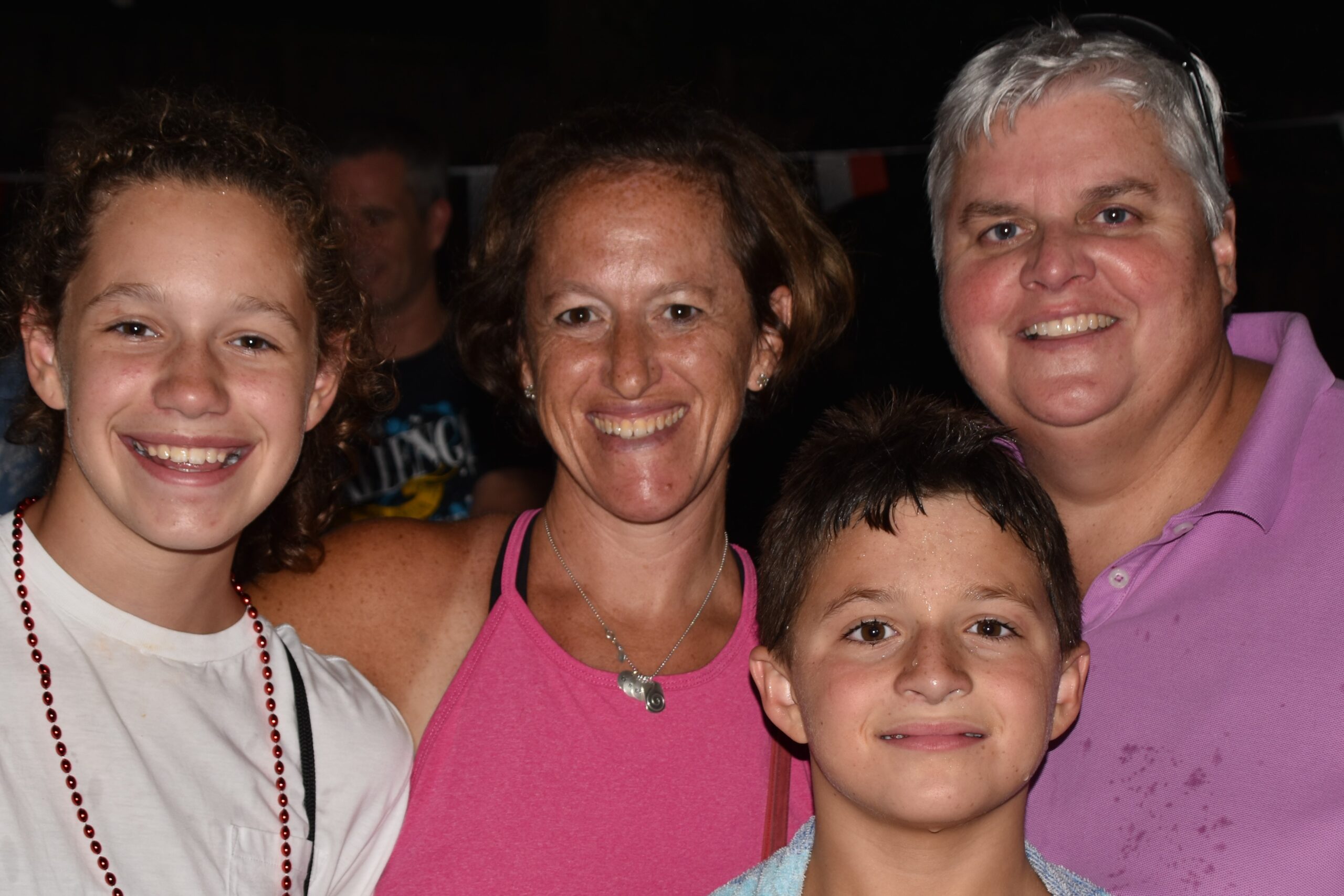 Stephanie not only works hard to serve LRTA students, but also to pass on her inclination to take action and put others' needs first, to Ben and Leah. As a family, they have served together at the Network's COVID-19 food distributions, they've sorted donations at the Goucher storage site, and they've built Amazon wish lists and encouraged friends and extended family to contribute items needed by the children's peers. "Especially around Thanksgiving and the winter holidays," Stephanie says, "serving others helps us gain perspective on how good we have it."
Thanks to Stephanie's proclivity to take action, the adolescents at Loch Raven Technical Academy are now a little better off, too.