Lola Russell, LCSW-C, is a school social worker at Stemmers Run Middle School in Essex, Maryland. Her mission is to help sixth, seventh, and eighth grade students learn to manage their emotions and gain insight into their emotions and behavior, ultimately to achieve academic success. So, she gets creative to accomplish it!
In her six years at Stemmers Run, Ms. Russell has introduced numerous methods of supporting students' social-emotional needs. She invests personal attention in one-on-one meetings with adolescents, consults with teachers to provide instruction on behavior management in a classroom to effectively meet the needs of all students, and teaches social skills to classes so the tweens she serves can continue to grow and gain skills.  Ms. Russell has also created specialized groups that serve as safe places for students and parents to gain greater self-awareness, learn new skills, and understand that they are not alone in their challenges. Her "Chat and Chew" group creates an environment in which parents can share concerns and learn solution-focused strategies to support their children. Girls benefit from a group called Ladies PUSH, where PUSH stands for positive, uplifting, scholarly, and honest. The Ladies PUSH group has served others at a homeless shelter and senior center, learned etiquette over meals shared at restaurants, and taken in important lessons from guest speakers on how to interact and act as young women.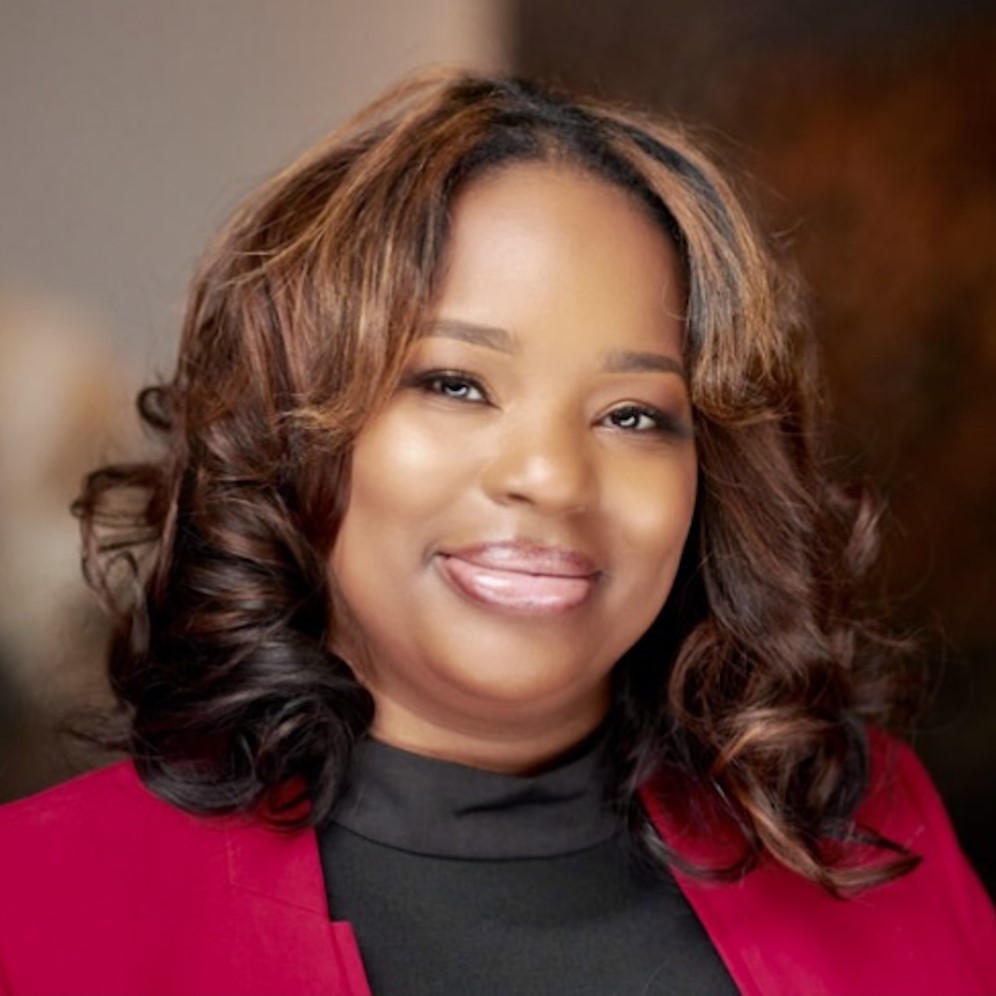 Ms. Russell is aware, however, that her creative approach to enriching students' social-emotional lives will fall flat if they are having challenges with the requirements of basic survival. She refers to Maslow's Hierarchy of Needs, asserting that it's essential for young people to have physiological needs (like adequate clothing, shelter, and food), then safety needs (such as health, personal security, and resources) met before they can enter into a focus on love and belonging, esteem, and ultimately self-actualization.
She embraces the part of her role that requires her to help students acquire food, clothing, and supplies, get connected with financial resources, or address healthcare needs; she even delivered food to students' homes personally during the height of the COVID-19 pandemic.  While she's more than happy to coordinate outreach for these needs, when she must make multiple phone calls and navigate numerous agencies and organizations just to acquire a single item or resource, it takes time away from her many other critical responsibilities. 
So when the Student Support Network established a partnership with Stemmers Run in 2021, Ms. Russell was delighted to learn that there would be a one-stop, in-school place for her to visit or refer students to as needs arise. Now, she gratefully calls upon Network volunteers in the Room of Support to replace shoes and clothing that may not be in the best condition, leading to decreased bullying and increased self-esteem. She alerts Network Executive Director Rina Rhyne when a family needs food, so their child can transition into the holiday break confident that they'll have access to nutritious meals. And she spends much less time on the phone trying to connect with various agencies and programs and can focus instead on delivering the enrichment activities only she can, to help her students achieve those higher levels of Maslow's Hierarchy and fulfill their potential as engaged and curious learners.